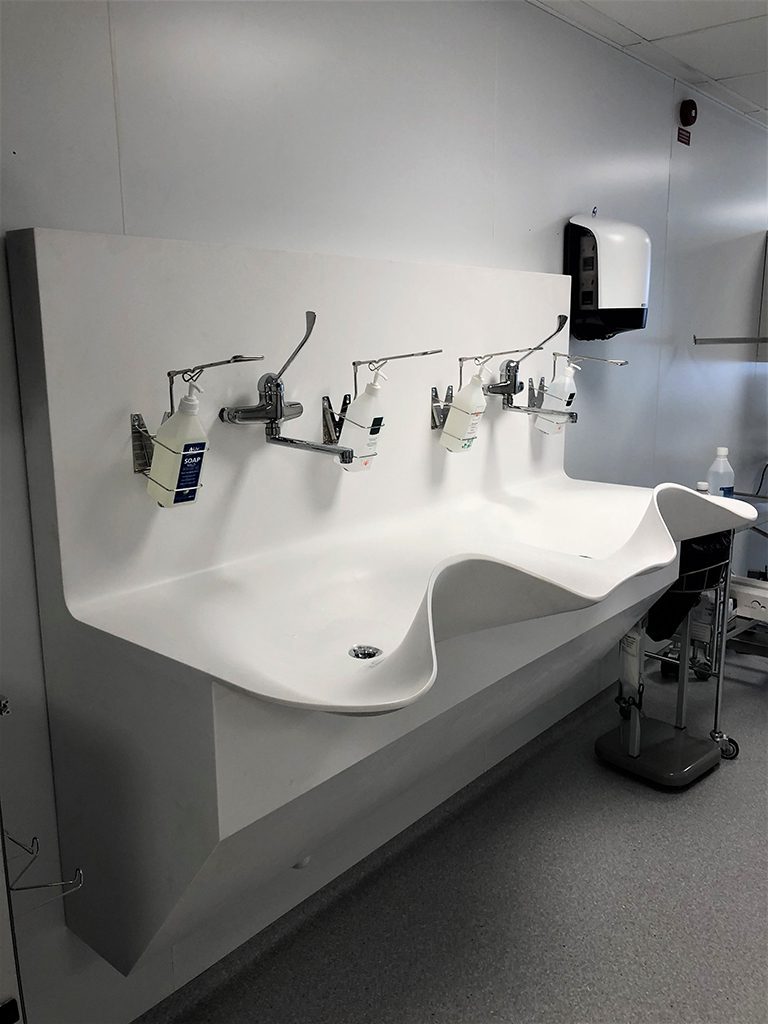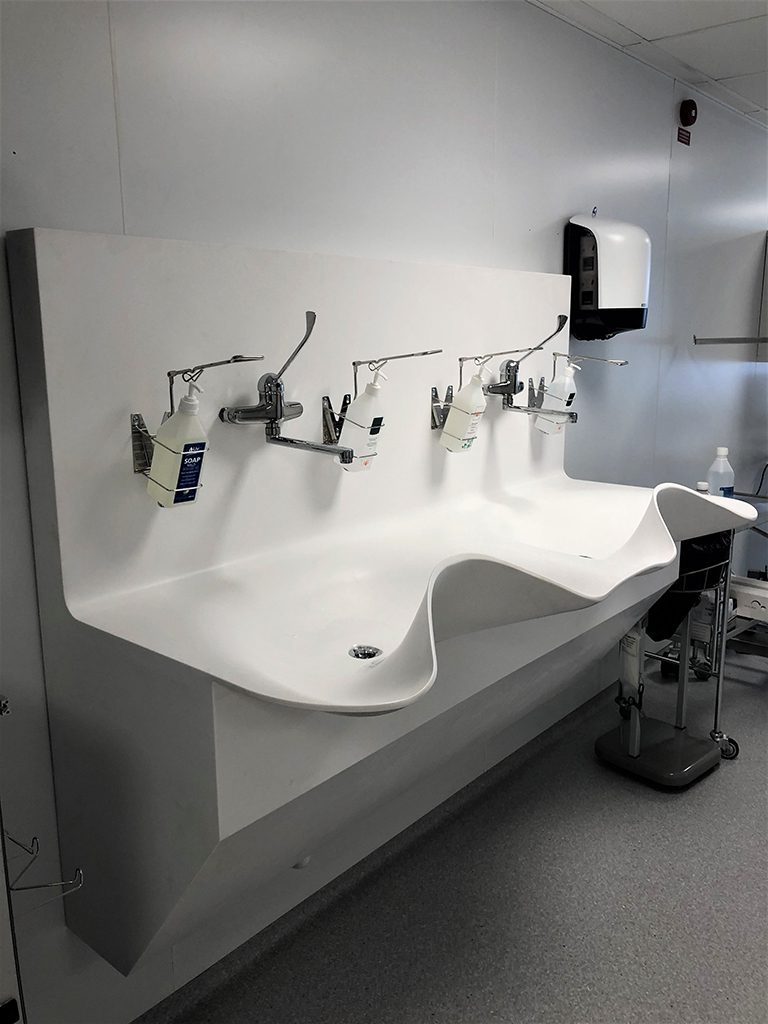 Sustainable Healthcare
NOAS Sweden has chosen to manufacture products which is surgery sinks, wasbasins and troughs for Medicare in the material Corian®Solid Surface, which is made of 2/3 parts natural minerals, 1/3 part acrylic resin and color pigments without hazardous or allergenic substances. The material is non-porous and stain resident, which means that is hygienic, antibacterial and extremely durable, and can withstand most liquids used in healthcare.
NOAS products in Corian®Solid Surface meets the high demands on wear resistance, function, circular mindset, hygiene and cleaning required in today's Healthcare, where one strives for a sustainable solution.
The products are easy to clean, maintain and renew. This means that the service life of the products is extremely long, up to 50 year, and doesn't need to be replaced.
The products are Environmentally Assessed with top grade in Nordic Sunda Hus, Byggvarubedömningen and the material are Greencard certificated.