NOAS Sweden is working towards agenda 2030 Goals 12, responsible, consumption and production.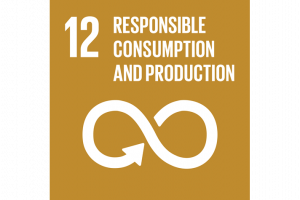 Continuous improvement is a natural part of our business. We are constantly reviewing the possibilities to change materials in the products we manufacture into materials that are circular.
We work to ensure that what we produce in our factory as far as possible should have a long shelf life and be circular.
We use Eco Design studio as a tool to reduce our carbon footprint.
In our design/construction work we use Eco Design studio to select and compare materials to get as little environmental impact as possible. Through this tool, we can make simple environmental calculations of CARBON dioxide equivalent.
By using systems and machines to optimize and reduce material consumption, we strive to reduce any waste material in our production and thus reduce waste that goes to landfill.
We work with tools and processes within LEAN to streamline our production.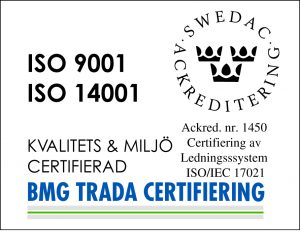 Noas Sweden – NOAS Snickeri i Tibro AB Certifikat ISO 9001 & 14001