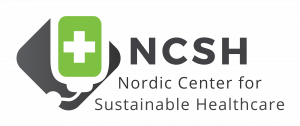 Grønnköpingkið is a digital hospital to show case the Nordic sustainable healthcare solution. The website is create by NCSH – Nordic Center for Sustainable Healthcare.
The Nordic region is considered to be the forefront of sustainable healthcare. NCSH regularly receives inquiries from international actors who are interested in knowing more about the solutions and technologies which is used in Nordic hospitals today. On the website,Grønnköpingkið,  NCSH collects various solutions that describe products wich can increase sustainability performance in hospitals and other healthcare facilities.
NOAS Sweden delivers sustainable products to healthcare both nationally and internationally, we see that it is a matter of course to be on NCSH's new website, "Grønnköpingkið – the world's greenest hospital"
NOAS Sweden has been a member of NCSH – Nordic Center for Sustainable Healthcare since 2018.